Deerfield Beach, to be concise.
We had a nice lunch at a cute little restaurant only steps from the sand, then decided to go pretend we were photographers with his dad's professional camera.
We took pictures at funny angles, and made silhouettes with our hands. He told me to stick my hand out and we will hold hands and take a picture of them.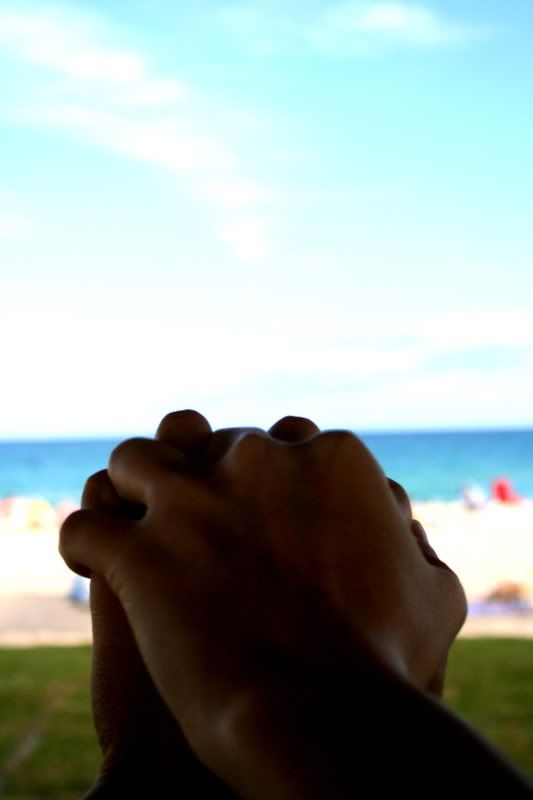 After we took the first picture, he said "I know something that will make this much better".
He got down on one knee, and just when I was about to tell him how messed up it was to tease me like that, he pulled out a tiny wooden box and opened it to expose bling so bright even coolio would be proud.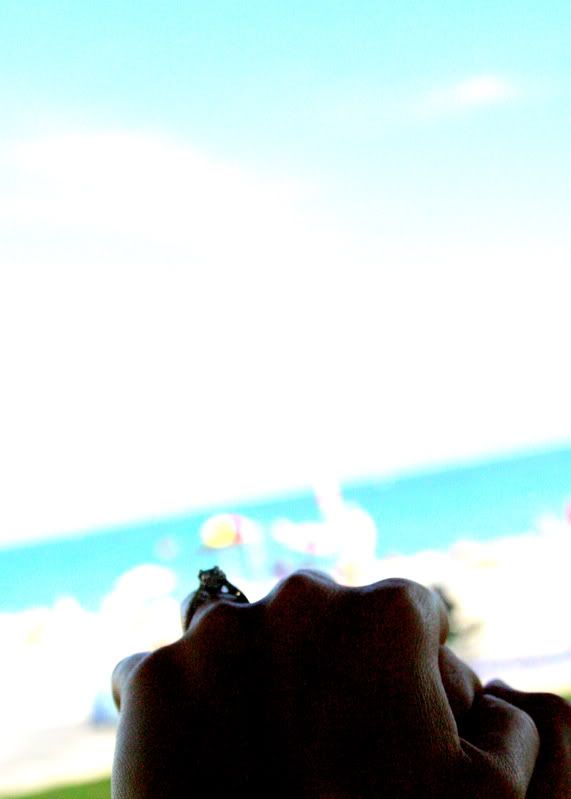 I was speechless. For about 10 minutes. He really surprised me- I had NO idea he would do it there, or on that third day of January.
I am so blessed. He's simply the most amazing man I have ever met- and I get to call him my fiance. Let the planning begin!!!